When a person in interested in receiving services from MWC, they or their representative contacts our Designated Manager. The manager will schedule a tour of MWC for the person and any appropriate support team members.  If the individual is interested in MWC, referral information will need to be sent to the manager for review. The information requested consists of the most recent 245D residential and county paperwork/plan, education assessments and plans, vocational testing/evaluation reports, and applicable therapy reports, demographic, and background information, and any additional relevant information.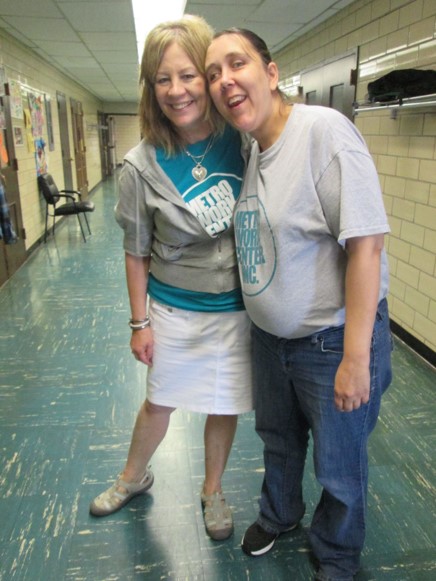 The manager will review the information with the intake committee. The manager will make an administration decision after reviewing the person's record, discussing the expectations of the person and their support team, considering MWC's capacity to meet those expectation, considering input from the intake committee, and having written verification of the approved rate and the number of days authorized from the individual's county case manager. 
The decision will be made no later than 30 days after the request for admission. After admission is confirmed but prior to entering our program an intake meeting will be held. This meeting will allow MWC team members to gather details on what is important to and important for the individual from the person and their support team members.
An Individualized Abuse Prevention Plan (IAPP) will be developed at this time and will be used along with other information received during the admission process to train employees, prepare the center for the individual's health and safety needs, and determine a transportation schedule. Each person served is assigned a Direct Support Professional (DSP) that works closely with them throughout their time in the program to ensure that services provided are directly related to their determined needs, interests, preferences, and chosen outcomes.